In Memory
Dennis Kager
"The Ramblers" with Dennis Kager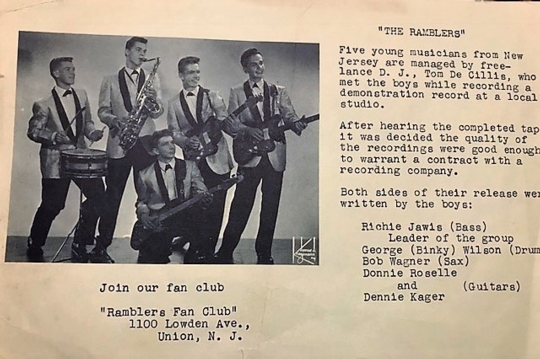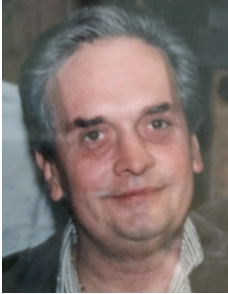 Dennis Louis Kager, age 75 years, of Kingwood Township, NJ, passed away on August 14, 2018 at his home with his family by his side.

Born February 7, 1943 in Perth Amboy, NJ, he was the son of the late Louis and Helen (Sutor) Kager. Dennis grew up in Woodbridge Township, NJ, before raising his family in Iselin, NJ, and eventually settling in Kingwood Township in 1991.

Dennis enjoyed hunting and fishing, and was past president of the Croton Rod & Gun Club. He was an animal lover. Known as the "corn man", you could often find him feeding the herds of deer that would gather in his backyard.

Dennis was a family man. He found great joy in coaching his sons in Little League while they were growing up, and his later years, loved spending time with his grandsons.

After graduating high school, Dennis attended Middlesex County Vocational School for Electronics while having the passion for music. He was able to combine this with his knowledge for electronics, and began working for Ampeg. While employed there, he earned his first patent designing Ampeg's "horizontal" bass. He ultimately took the "leap of faith" leaving Ampeg, to start Dennis Electronics in Belleville, repairing equipment for big names in the music industry. Eventually, Dennis created his own amplifier which was capable of producing a wide range of tube sounds which was called the Sundown Amplifier. Later he created "Dennis Kager Electronic Design" where he began designing and building amplifiers for other companies such as Yamaha and Gorilla, U.S.A.

Surviving are his wife, Joan (Schultes) Kager; two sons, Dennis Kager Jr. and his wife Melinda, and Thomas Kager and his wife Anne; and five grandsons, Zachary, Dennis, III, Alessandro, Jeremy, and Shane.

Funeral services will be held on Saturday, August 18, 2018 at 11:00 a.m. in the Kingwood United Methodist Church, 257 County Road 519, Kingwood Township, NJ. Interment will be private. Calling hours will be held on Friday, August 17, 2018 from 2-4 PM and 6-8 PM in the Holcombe-Fisher Funeral Home, 147 Main Street, Flemington, NJ 08822.

In lieu of flowers, donations may be made to the American Cancer Society, 7 Ridgedale Ave., Suite 103, Cedar Knolls, NJ 07927.

http://www.holcombefisher.com/obituaries/Dennis-Louis-Kager?obId=3194620#/obituaryInfo