In Memory
Stephen Pochek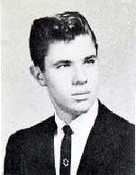 Stephen J. Pochek died on Monday, June 25, 2018 at Raritan Bay Medical Center in Perth Amboy.

Born in Perth Amboy General Hospital, Stephen was a lifelong resident of Woodbridge Township. He graduated from Woodbridge High School in 1961. In 1967 he earned his bachelor degree and in 1973 his master degree in school administration with principal papers from the same university. Stephen worked for a time as a chemist for the EPA and was also employed by the Woodbridge Township Board of Education as a chemistry teacher for 33 years. Stephen also served as the Science Department Head for his last 13 years until retiring in the year 2000. He was a member of the NJEA, NJ Principals and Supervisors Association and also a member of the Woodbridge Elks Lodge #2116 since 1973. Stephen was an avid mineral and gem collector and amassed one of the great collections of NJ Zeolite mineral from the Paterson, NJ area. Later in life he also assembled an outstanding general mineral and gem collection specializing in minerals from India.

Mr. Pochek was predeceased by his parents, Anna and Stephen Pochek, a brother, Donald Pochek and a fiancé, Susan McPartland.